Fred Eversley, Untitled, 1971.
Look through this lens. Now, move around it and look at different angles.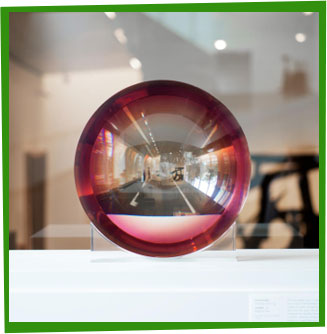 Instead of representing a person, place or thing, Eversley created a sculpture which we can look through to see things in new ways.
What do you see when you look through it? What do the objects around it look like?
Share what looks different looking through the sculpture with your group.
The sculpture is curved and this changes the way we see things.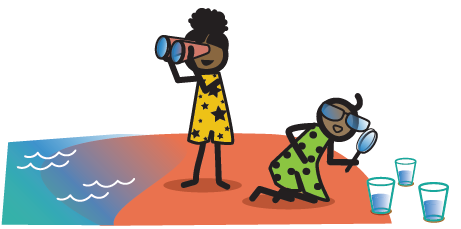 Can you think of other objects that might do this?