You found Marthe in her kitchen!

"What I am after is the first impression—I want to show all one sees on first entering the room—what my eye takes in at first glance."  –Pierre Bonnard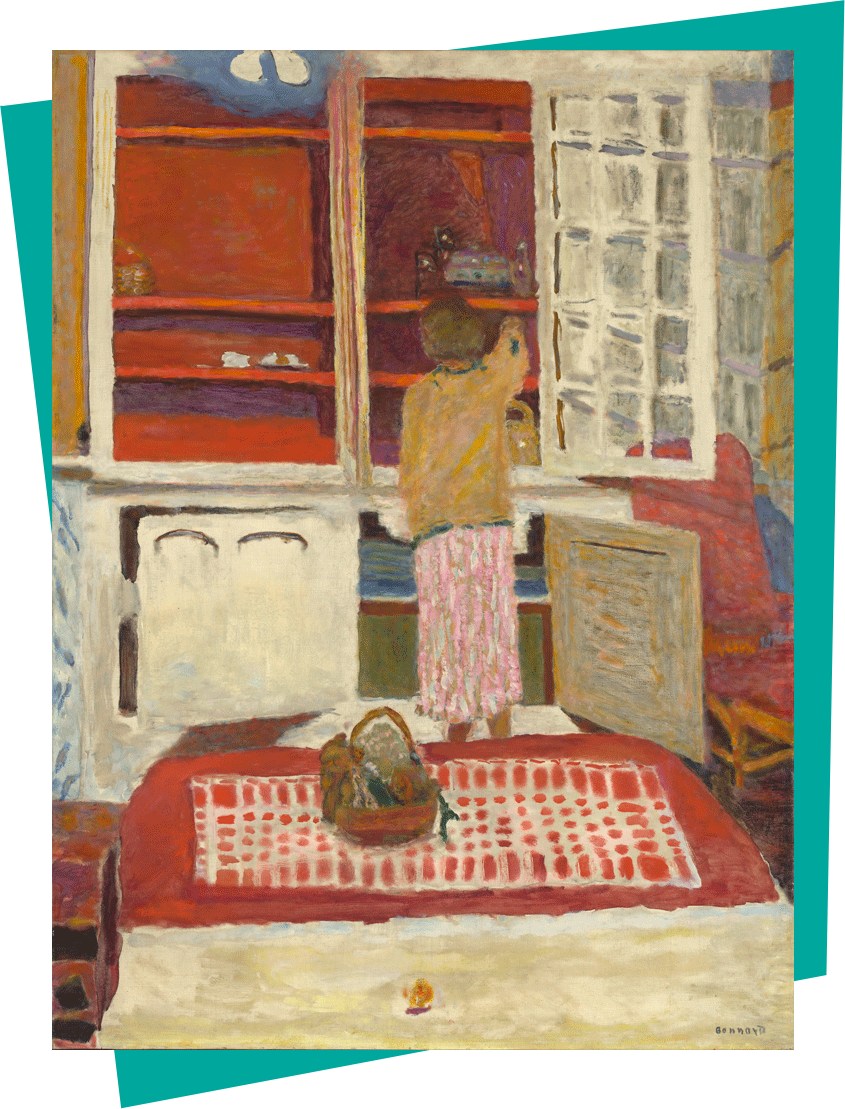 This is a painting of Pierre Bonnard's wife, Marthe.
Bonnard said he wanted to capture a first impression.
What impression do you have of her?
Why do you think he painted her with her back to us?

Painting and Photography:
Kodak invented a handheld camera in 1888, so people could take it wherever they went! Pierre Bonnard liked to take photographs to capture moments in time or "snapshots."
How does this painting look like a photograph?
Do you like to take photos? What kinds of things do you take photos of?

Try it yourself. Use your phone to take a photo of something or someone in the museum. When you get home, draw or paint using the photo an inspiration!

Explore More Galleries:
Bonnard worked with a group of artists called Les Nabis. These artists liked big, bold patches of color and were inspired by Japanese prints like the one below: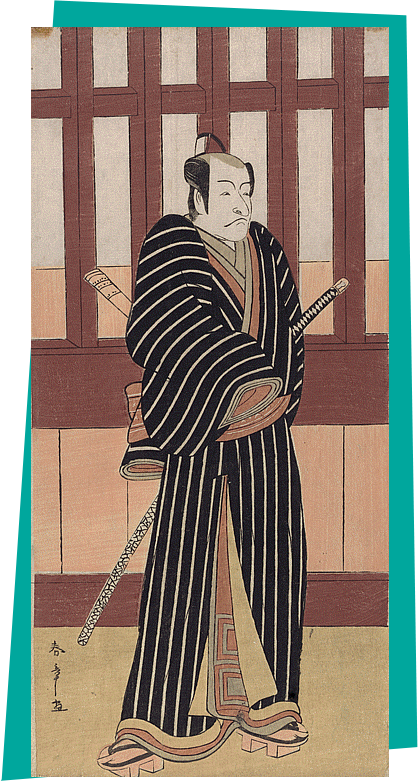 Want to see more Japanese prints?
Visit Galley 225 on the second floor!