You made it to the busy city!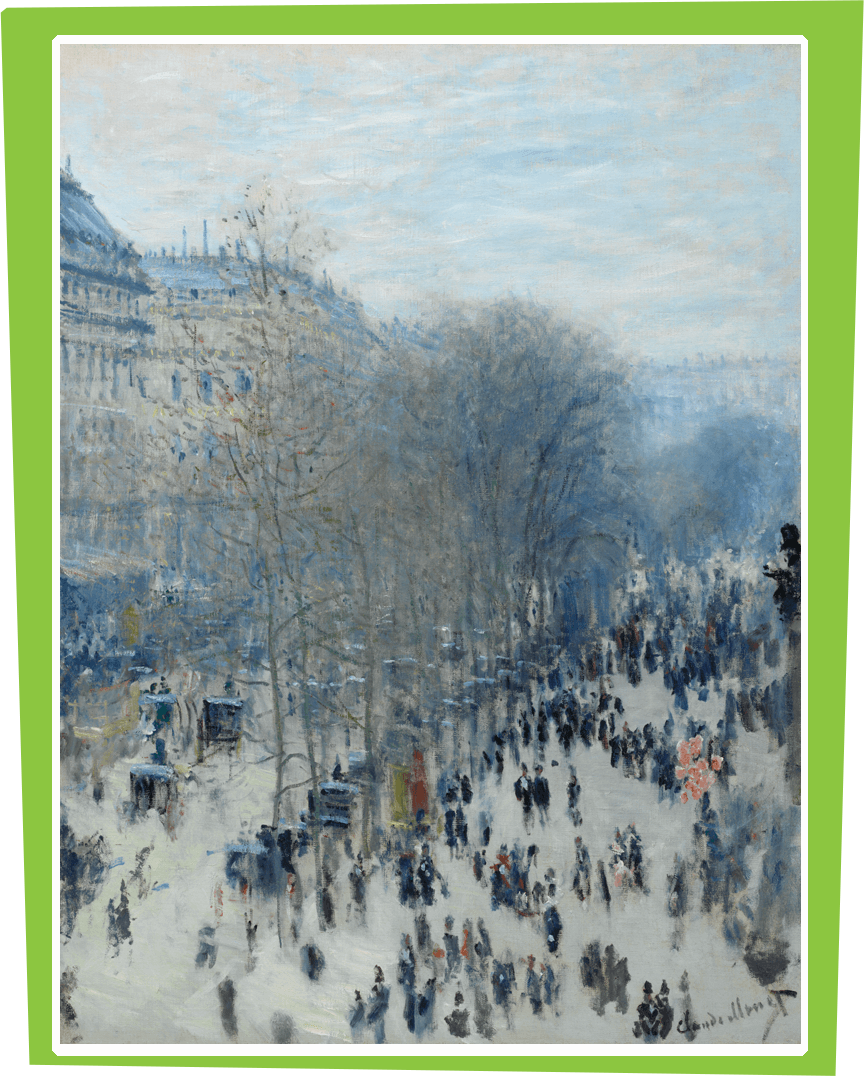 Take some time to observe this scene:
How many people do you see?
What time of year do you think it is?

Listen to what it might sound like:

Read the Reviews

When critics saw this painting, they were not fans! One said: "Only be so good as to tell me what those innumerable black tongue-lickings in the lower part of the picture represent?"
What do you think the black marks are?
Be a critic! What do you think of Monet's painting? Ask someone else what they think of the painting. Do you agree or disagree with them?

What does it look like today?
Take a spin around to explore what this street looks like today!

KC Connection

Kansas City was called the "Paris of the Plains". Take a look at this photo of the Boulevards and Parkways in Kansas City. Do they look like Monet's painting of Paris?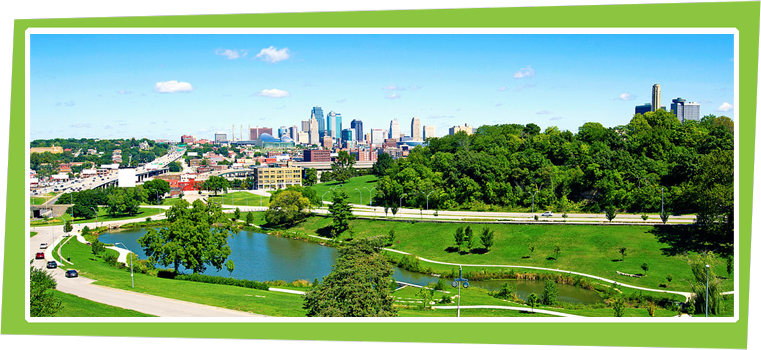 Notice all the greenspaces and waterways created to make Kansas City a nice place to live.
What looks similar?
What looks different?
Can you recognize any of the buildings?