Welcome to Julie's spot under the orange tree.
This a painting of Berthe Morisot's daughter, Julie.
Imagine you're painting a family member, where would you want to paint them? Why?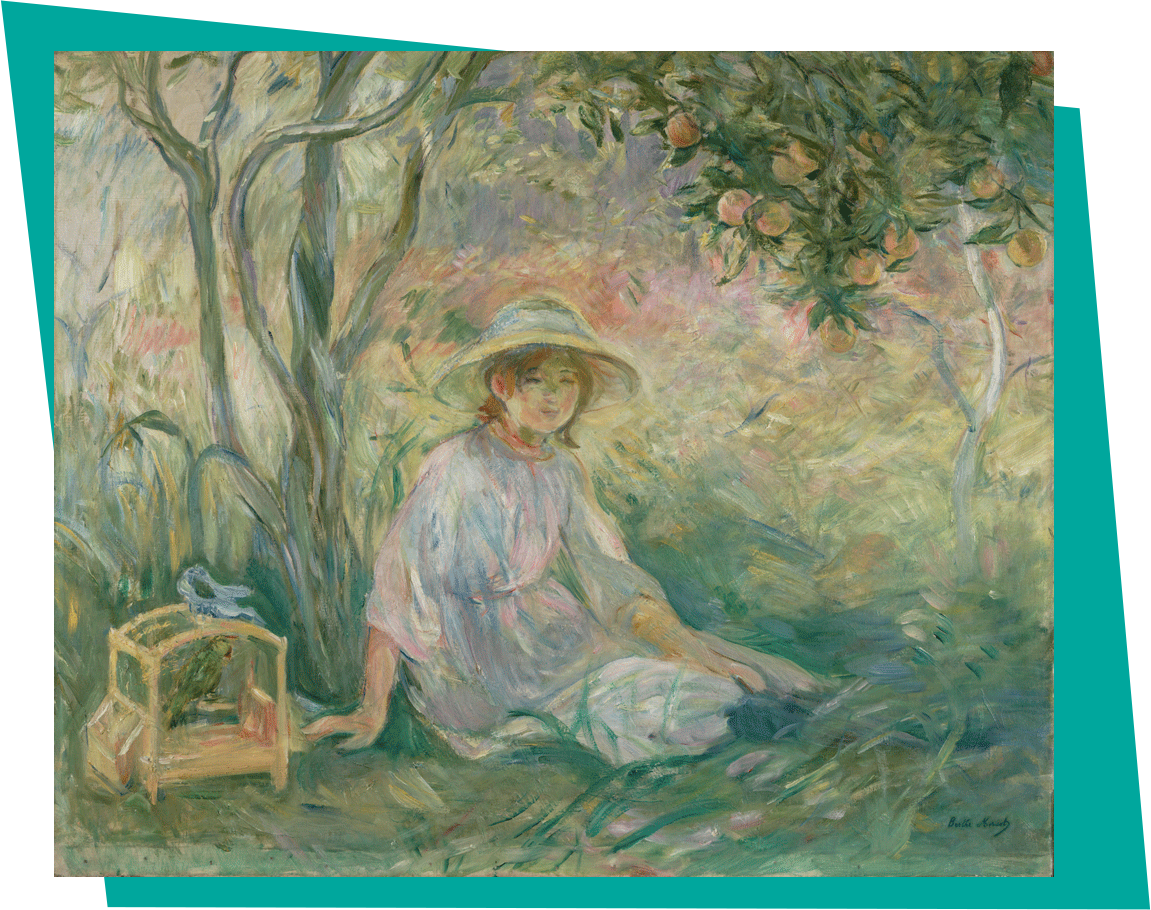 In this painting, Julie is 11 years old. In the photograph below, she's almost 15! What do you think is the most different? Does she look older to you? Why or why not?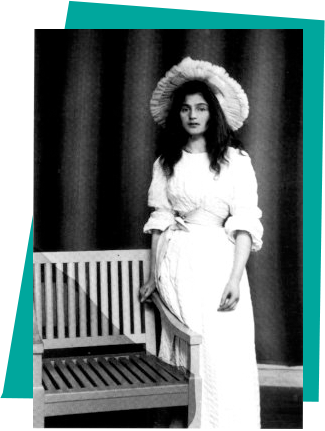 Who was she?
Julie Manet grew up to be a writer. Her published diary, Growing Up with the Impressionists told lots of stories of her childhood growing up around artists including her uncle Édouard Manet and her mom's friend Auguste Renoir.
Do you have a journal or diary? What kinds of things do you write in it?
Can you imagine growing up with so many painters? Check out their paintings nearby in the same gallery!