Step through the doors and look up!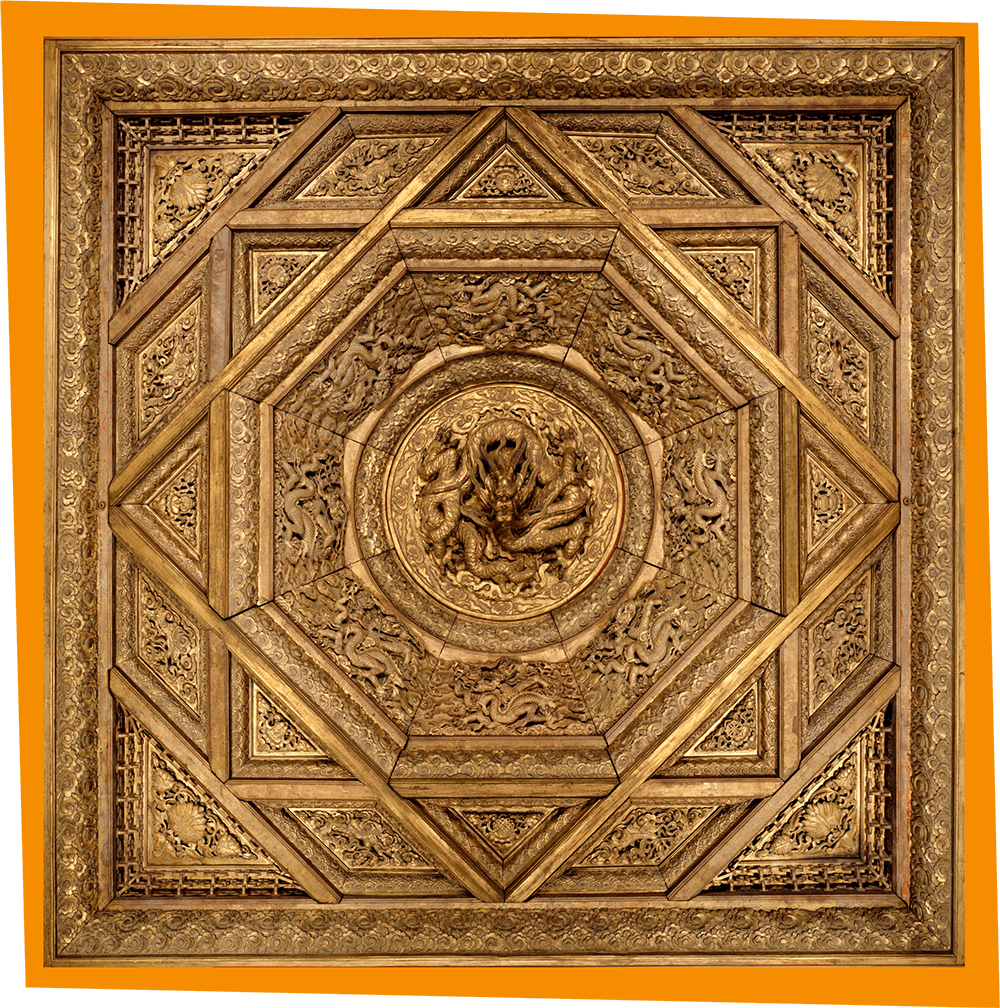 This ceiling is from a temple in Beijing, China. It's made of wood and there are no nails in it!
There's one big dragon in the middle. See if you can find the 8 smaller dragons on the ceiling… (image detail)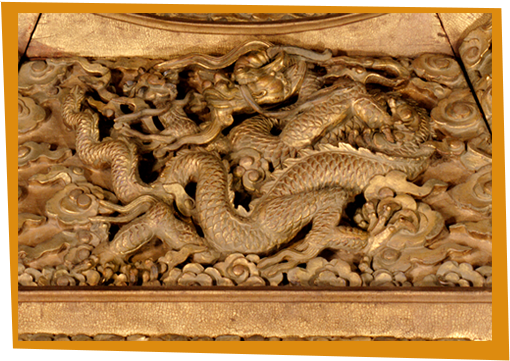 The 9 dragons symbolize imperial power in China because a member of the Imperial Court, Wang Zhen, gave the order for this temple to be made.
You just found 9 dragons, can you figure out how many more there are to find?