Pay a visit to Guanyin of the Southern Sea in Gallery 230.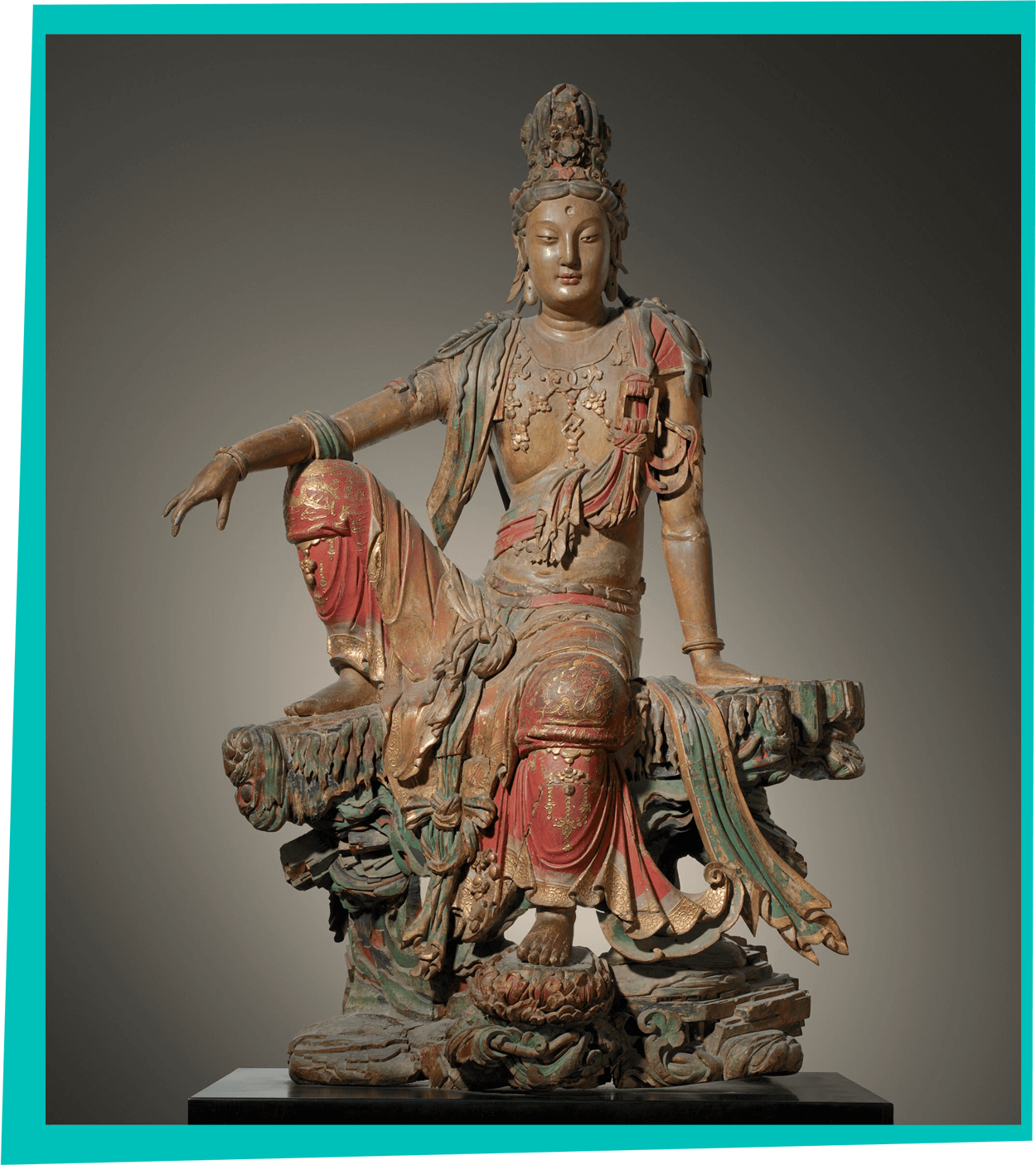 Guanyin is the Bodhisattva of mercy and compassion. A Bodhisattva in Buddhism is someone who helps others in their spiritual paths.
Do you have someone who listens closely to your stories and helps you when you need it?
If you look at Guanyin's outstretched hand, it is dirty and worn because people would touch it when they prayed to Guanyin.
Can you imagine what Guanyin's hand feels like?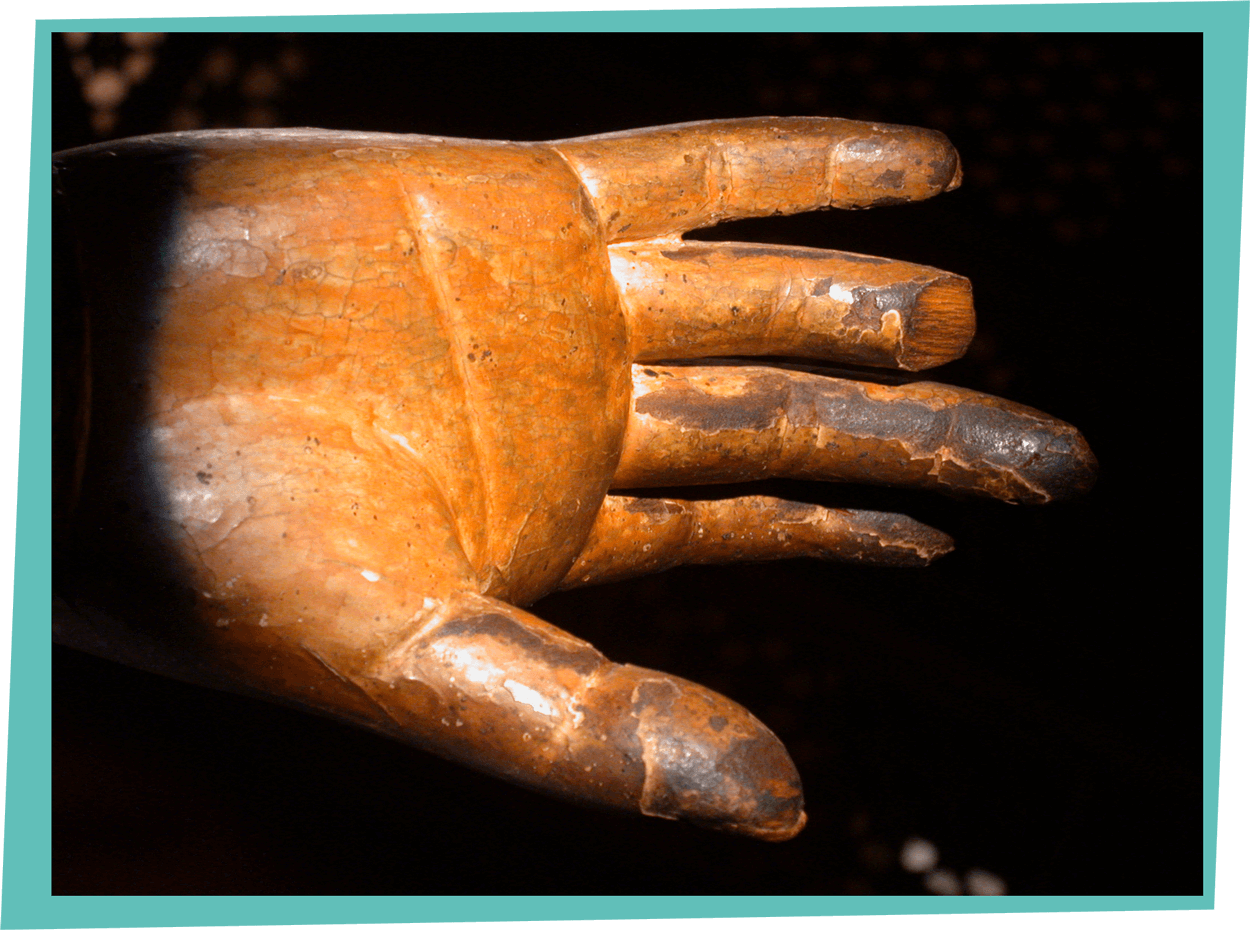 How was it made?
This sculpture is carved from one single tree trunk. How big do you think the tree must have been?
There are two holes in the back of this sculpture. Priests would have put objects in the statue as gifts to Guanyin. 
What kinds of things do you think people would give to Guanyin?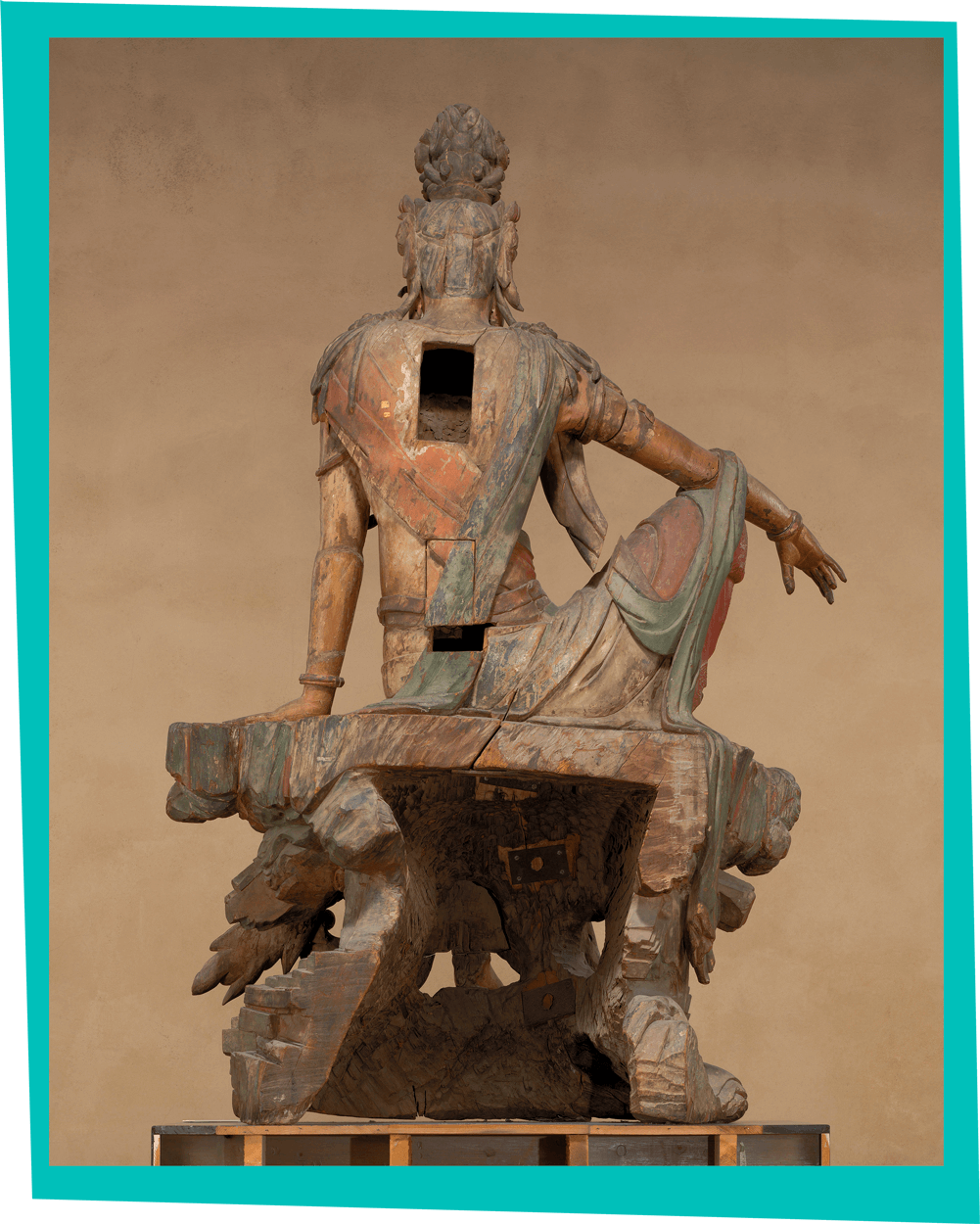 Before and After:
Take a look at the photo. Believe it or not, that's how Guanyin used to look!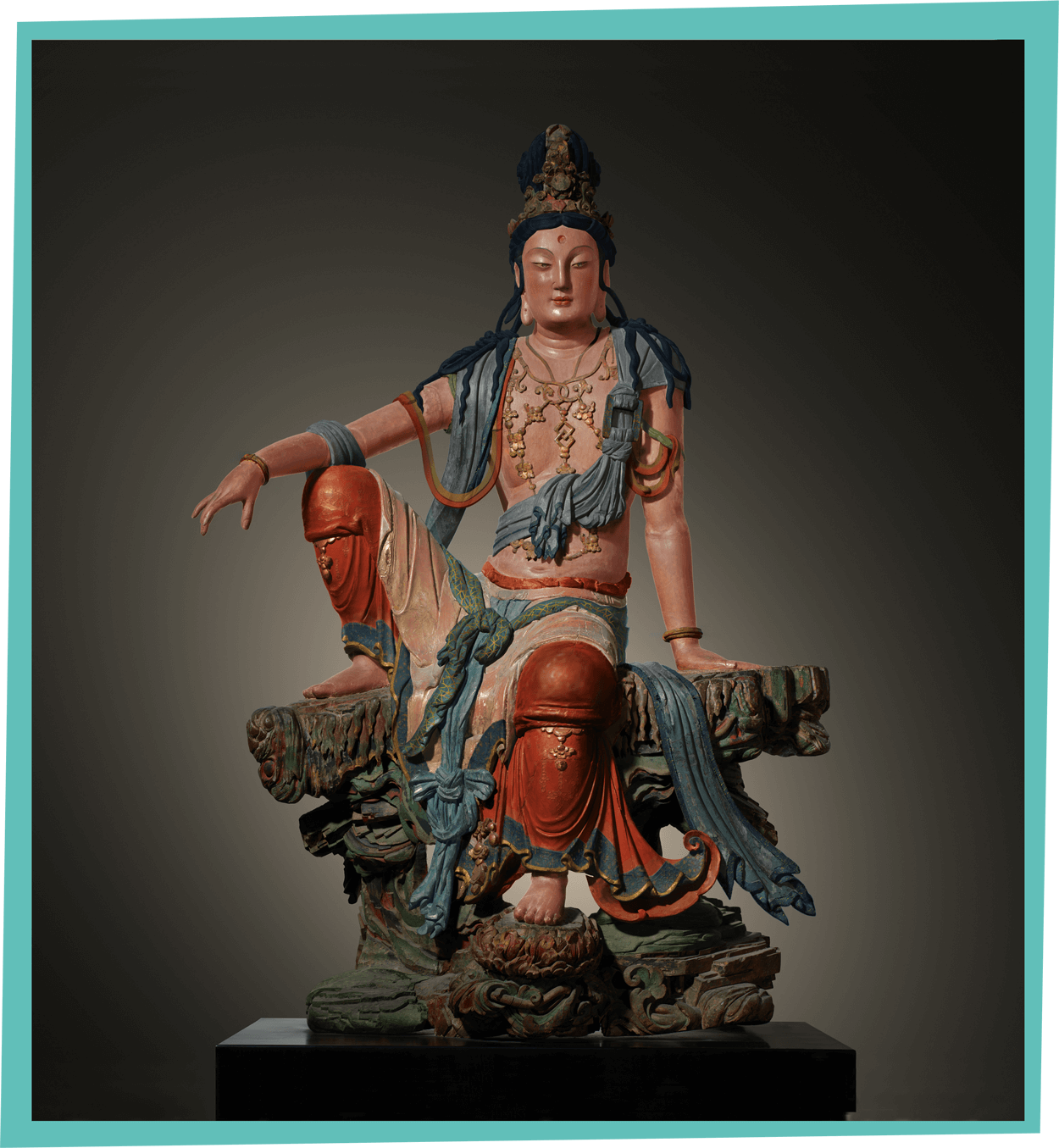 What looks the same?
What looks different?
Can you find the empty hole on Guanyin's forehead?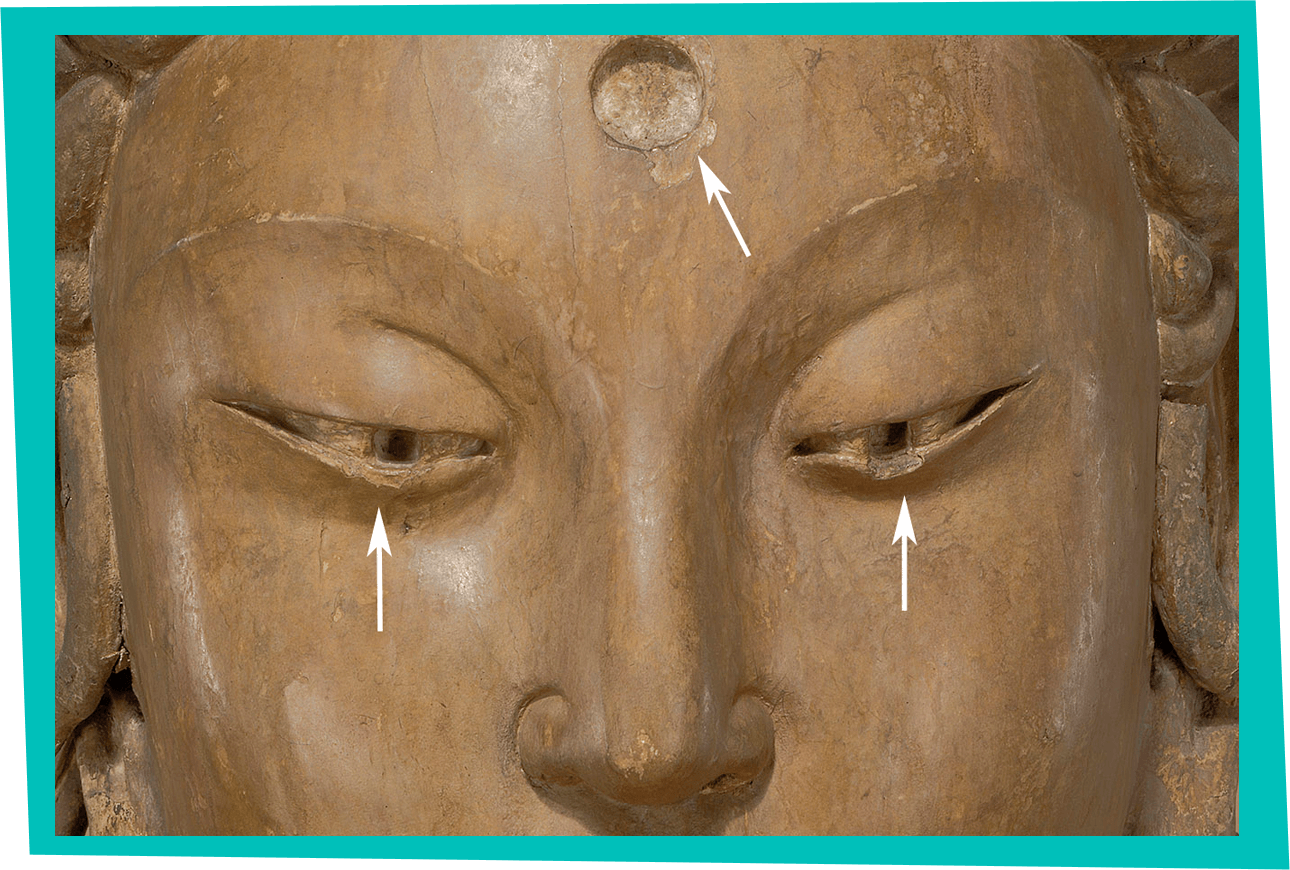 This was originally painted red and had a jewel or crystal in it.
The hole is called an "urna" and is a symbol of wisdom. The crystal would have made the urna sparkle, making the sculpture even more spiritual.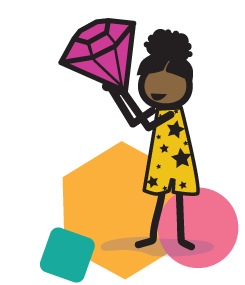 This guide is generously funded by the Hunt Family Foundation