Radcliffe Bailey, Mound Magician, 1997.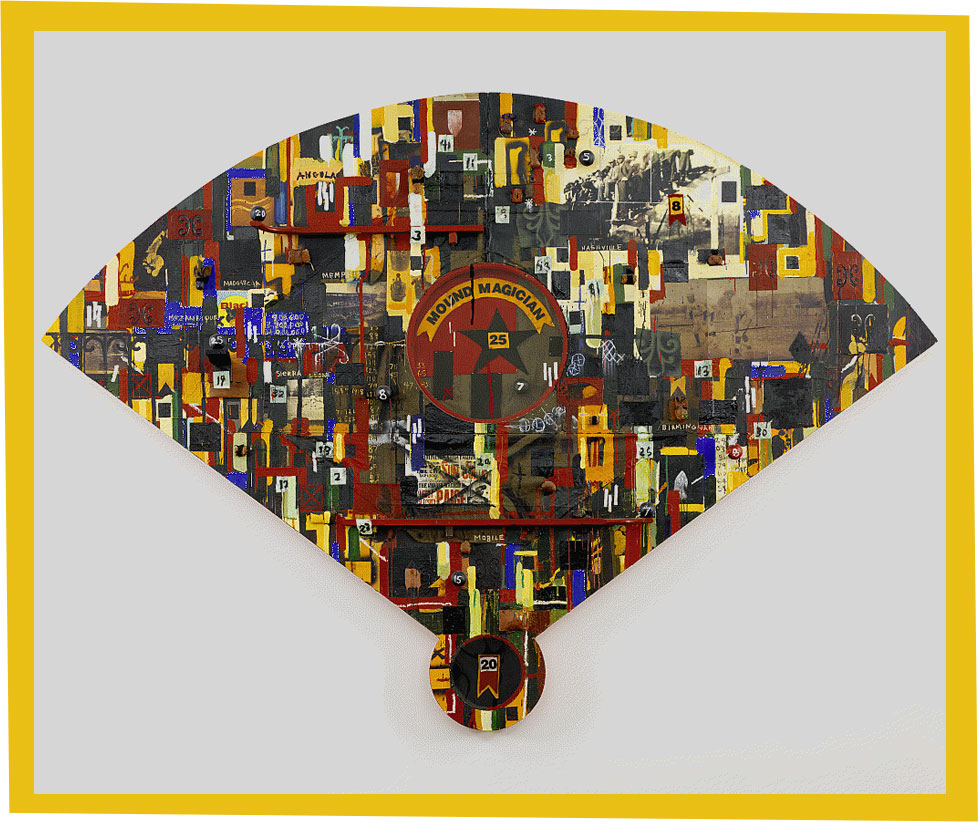 This BIG work of art is made up of lots of different pieces and materials. Is it a painting? A sculpture? A collage?
First, step up close see how many different things you can see. Try to find the items below:
•  The number 20 on a ribbon
•  "Birmingham"
•  "Memphis"
•  Footprints
•  A picture of a baseball game
•  The number 25 on a star
Now, take a big step back and look at the whole thing.
What does the shape look like?
It's a baseball diamond!