Let's find the Patient Pig!
This one is in Gallery 224 (the long hallway!).

 It's pretty small so you'll have to look at th

e

 cases very carefully

.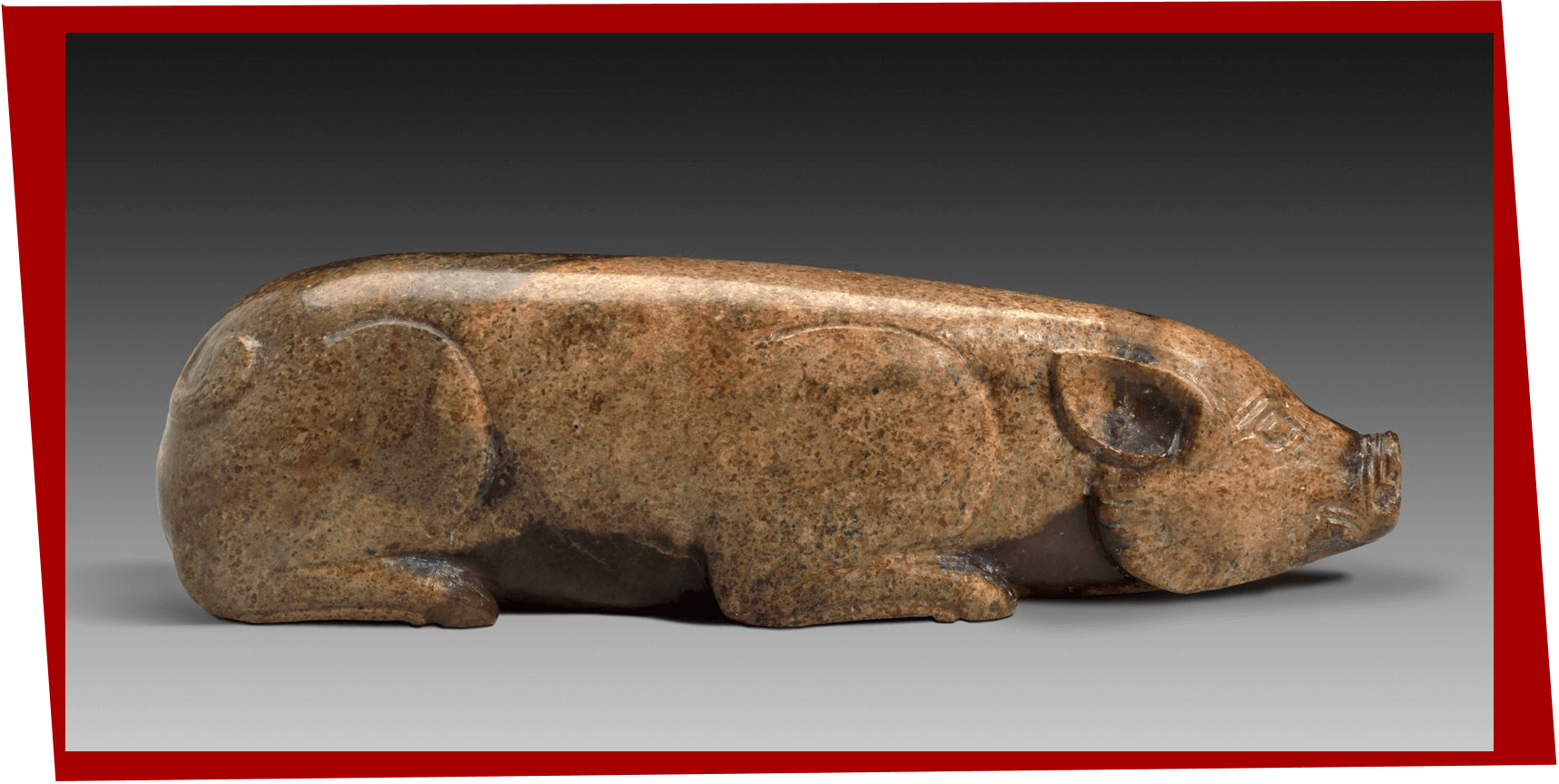 How can you tell this is a pig?
Can you spot its curly tail and snout? 

What are people born in the year of the Pig like?
The Pig is honest, caring , and generous. Pigs are entertaining, and so other animals like being around them.